The Perfect Trio: Three Variety Pack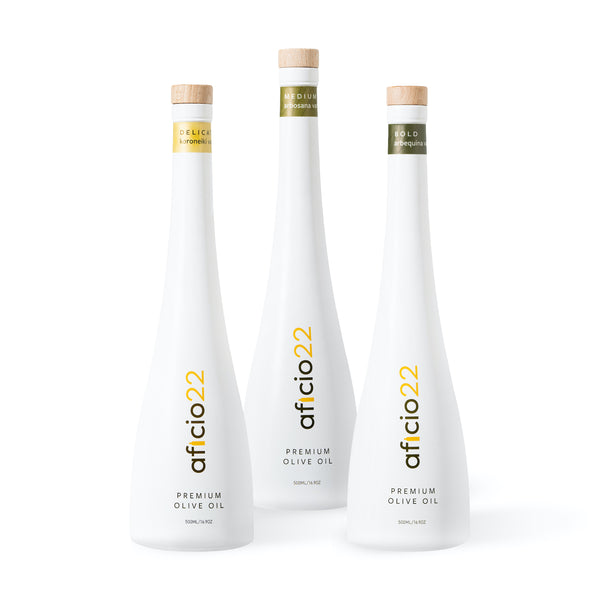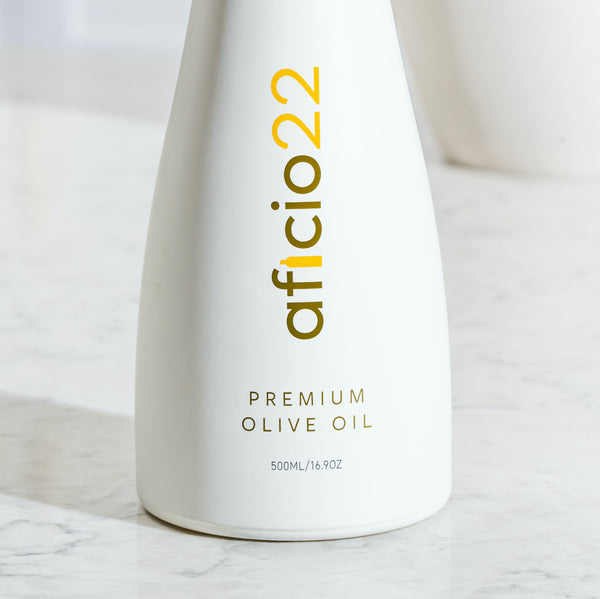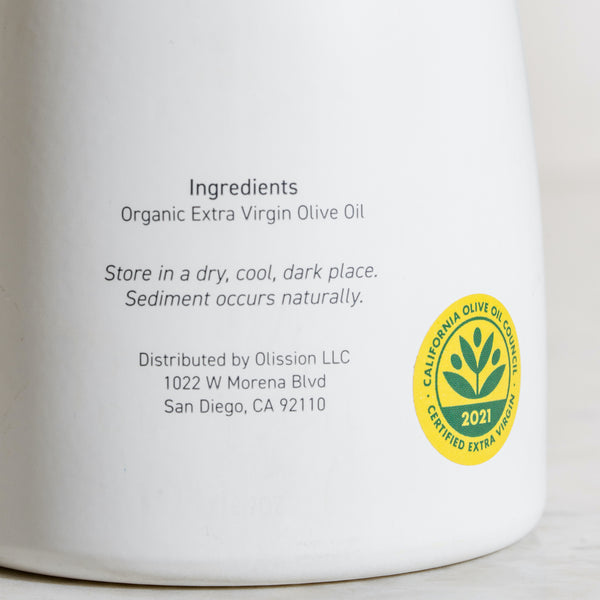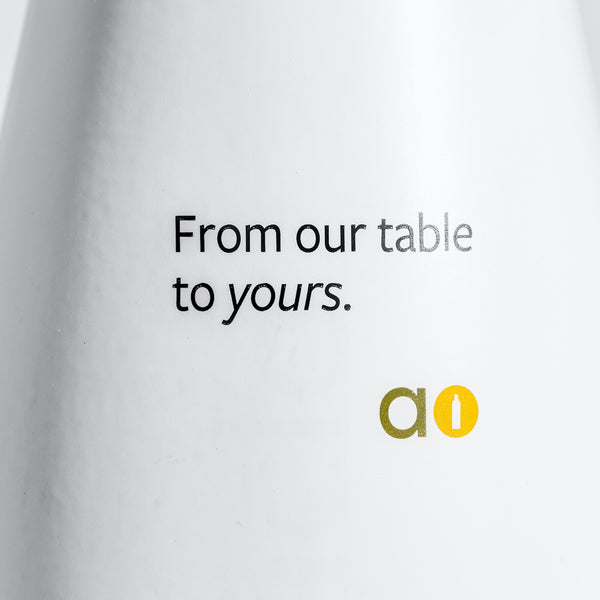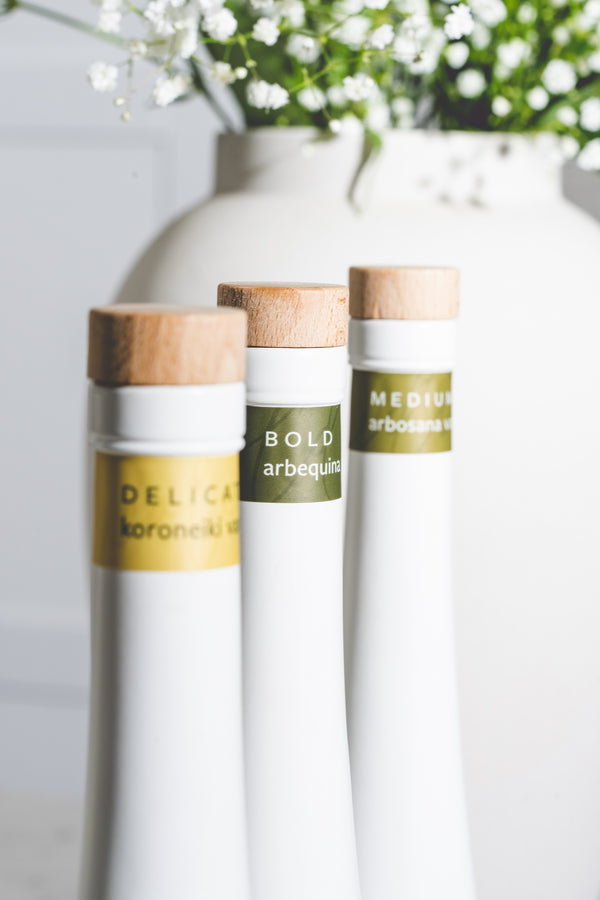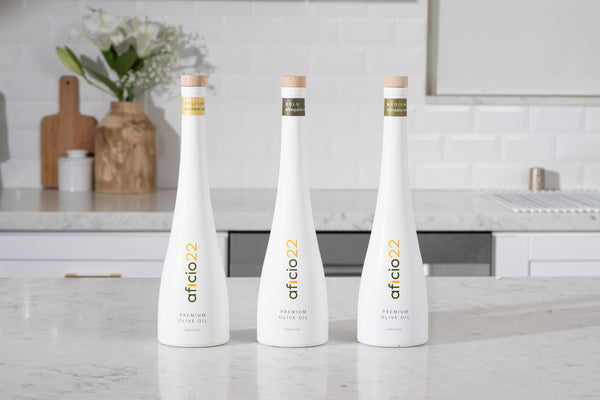 Premium Extra Virgin Olive Oil (500ml)

Delicate (Koroneiki Variety), Medium (Arbosana Variety), and Bold (Arbequina Variety)

Flavor profile: 
Delicate: Green tasting notes of herbs and fresh cut grass with a floral finish. 
Medium: Nutty, creamy, with a little spice on the finish.
Bold: Tasting notes of green olive, green tea (matcha), with bitter and spicy notes on the finish.
Pro tip:
Keep your olive oil fresh and flavorful. Store it in a cool, dark spot, away from heat sources. Our aficio22 bottles are not only stylish but also protective, designed to block out harmful heat and light. This ensures your oil stays delicious over time.
Culinary use:
Delicate is perfect for dishes that require a milder flavor, such as salads, fish, and light sauces. Medium has a more pronounced flavor and can be used in dishes such as pasta, poultry, and grilled vegetables. Bold has a robust flavor, making it ideal for hearty dishes like red meat, stews, and soups.