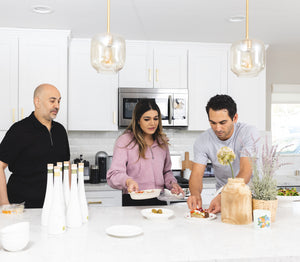 the people behind the oil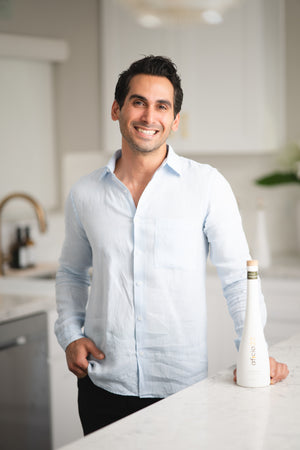 Kaveh Nourmofidi
CO-FOUNDER
Greetings, and thanks for checking out our website and our product. My name is Kaveh. I'm one of the founders of aficio22. 
My passion for olive oil began at a young age, as it always was a main ingredient in my mom's cooking. As a result, my brothers and I developed an appreciation, from early in our lives, for the complexity of the oil's flavors and its versatility as an ingredient in so many dishes.
I have always associated food with family, and with community. The dining table was the center of our family's life, a place to share quality time, but also a place where my family's values of decency and compassion were instilled in us through the conversations we shared. The inspiration behind aficio22 stems from these goals that guide us: to exhibit respect for the deep art of fine cooking and the deep family traditions of shared meals by creating the best extra virgin olive oil possible; to provide young people in underserved communities the opportunity to realize their full potential; and to build community with others who appreciate these goals themselves.
From our table to yours!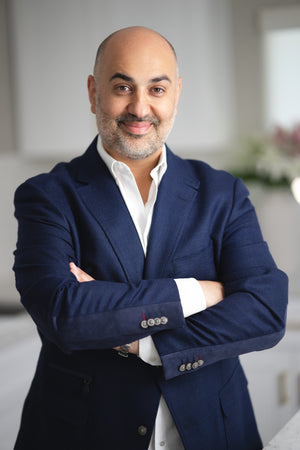 Sadra Salehian
CO-FOUNDER
Hi, my name is Sadra, and I appreciate you taking the time to learn a bit about Kaveh and myself. I'm pleased to be Kaveh's partner in founding aficio22.
For you to understand where my passion for olive oil comes from, I must tell you a bit about my childhood. As a kid, I was a very picky eater. My mother often ended up preparing a separate dish for me, because I refused to eat the meal she had prepared for the rest of the family. If I liked French fries, I only liked her French fries. Among the few dishes that I really enjoyed were chicken and potato salads, and Shirazi salad, a Persian salad with cucumber, tomato, and onion. 
When I moved to the United States later in my life, I both missed my mom and her cooking. In speaking to her across the distance between us, and attempting to learn how to replicate my favorite dishes of hers, I gained a particular appreciation for the role of a premium olive oil in bringing those flavors to life. This led me to begin a search for the best olive oil I could find. While I found some very good oils out there, I was moved, in partnership with Kaveh, to see if we could source a premium extra virgin olive oil of our own. The fact that a percentage of our revenues will help young people acquire the skills and support to pursue their dreams will, I believe, enhance the flavor of aficio22 even more.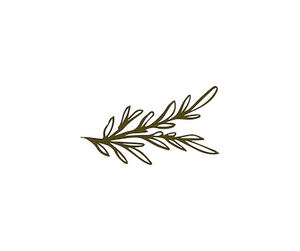 Thanks for meeting us.
Let us 'pour together' from our table to yours!